Vector Free
Vector Free is a vector art gallery of free to use vector images, graphics, symbols, icons, buttons, logos, clip art, cartoons, silhouettes, characters, patterns, brushes and backgrounds. Download the vectors for free in Illustrator vector format and use them for your digital art, graphic design and illustration projects. More about VectorFree.com...
Vector of the Week
Logo Symbol Vector Set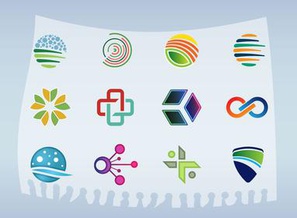 A set of twelve symbols and shapes ready to be used with logos, collages ...
Free Vector Art & Graphics
Circles Image

Vector footage of decorative geometric shapes. Overlapping transparent circles in a cloud composition. Free ...

Grass Stems

Nature vector footage of lush grass stems. Bright colored plants in a tuft. Folded ...

Stationery

Vector graphics of school supplies. Colorful cartoon images of different stationery items – rulers, erasers ...

Swirls Background

Abstract vector footage with swirling lines and sparkles. Spiraling starburst design with waving lines ...

Flowers Vector Graphics

Nature vector image set with different flowers. Swirling floral silhouettes, outlines of plants and ...

Sport Vector

Sports and physical activity vector footage of a tall man jumping. Silhouette graphics of ...

Psychic Head

Detailed vector graphics of a person's head. Bald head with closed eyes seen ...

Rainbow Snow Design

Seasonal vector graphics of snowfall. Abstract image with rainbow color background. Square shape filled ...

Cartoon Animals

Cartoon vector image set with different wild animals. Colorful smiling monkey, giraffe, rhino, cheetah ...

Glowing Lights

Abstract vector footage of decorative shapes. Waving lines and big glowing circles. Balls of ...

John Paul II Vector

Religious vector portrait of a former pope. Stained glass image of John Paul II ...

Percentage Vectors

Vector percentage values in bright colors. Three-dimensional numbers graphics with percent symbols behind them ...

Plant Vector

Nature vector footage of a silhouette plant. Symmetrical nature image with thin curved leaves ...

Floral Pattern

Spring vector layout with neutral colored flowers. Seamless pattern with floral icons with different ...

Circles Vectors

Vector image set with geometric compositions. Groups of overlapping circles and dots in different ...