Vector Free
Vector Free is a vector art gallery of free to use vector images, graphics, symbols, icons, buttons, logos, clip art, cartoons, silhouettes, characters, patterns, brushes and backgrounds. Download the vectors for free in Illustrator vector format and use them for your digital art, graphic design and illustration projects. More about VectorFree.com...
Vector of the Week
Logo Symbol Vector Set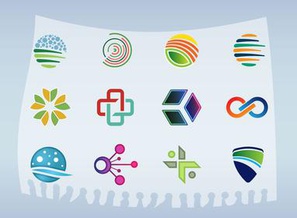 A set of twelve symbols and shapes ready to be used with logos, collages ...
Free Vector Art & Graphics
Retro Swirls Vector

Abstract vector layout with colorful decorative shapes. Waving and swirling designs, concentric circles and ...

Floral Banners Vectors

Vector image set with beautiful banners. Elegant designs with rectangular strips in gradient colors ...

Bananas

Fruit and food vector footage of banana tiers. Different designs with hands of ripe ...

Squares Pattern

Geometric vector footage with squares, rounded geometric shapes, quadrangle outlines and thin lines in ...

Geometric Banners

Vector image set with colorful banners. Versatile designs with geometric shapes in different colors ...

Bicycles

Transport vector footage of bicycle silhouettes. Vehicle designs with curved parts of the frames ...

Halloween Layout

Seasonal vector layout for Halloween. Festive scenery with evil jack-o'-lanterns with scary faces ...

Curved Dots Pattern

Abstract vector design with a curved shape made out of warped and distorted dots ...

Clover

Plant vector footage of a clover leaf. Detailed plant layout with overlapping lines decorating ...

Horror Vectors

Vector image set with various horror characters and Halloween designs. Scary graphics of Samara ...

Glowing Lines Vector

Abstract vector decorations with lines and circles. Glowing shapes, transparent lines and rays of ...

Celtic Tattoos

Body art vector images with traditional Celtic tattoos. Tribal layouts with overlapping lines and ...

Badger Vector

Animal vector footage of a badger. Silhouette graphics of the walking and sniffing animal ...

Medical Symbol

Medical vector layout with a Caduceus symbol. Glossy round shape with the silhouettes of ...

Abstract Wireframes

Wireframe vector layout with many abstract decorations. Curved waving lines, dots, sparkles, stars and ...