Vector Free
Vector Free is a vector art gallery of free to use vector images, graphics, symbols, icons, buttons, logos, clip art, cartoons, silhouettes, characters, patterns, brushes and backgrounds. Download the vectors for free in Illustrator vector format and use them for your digital art, graphic design and illustration projects. More about VectorFree.com...
Vector of the Week
Logo Symbol Vector Set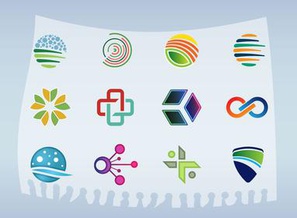 A set of twelve symbols and shapes ready to be used with logos, collages ...
Free Vector Art & Graphics
Geometry Vector

Abstract vector layout with colorful geometric shapes. Decorative composition with overlapping rounded rectangles in ...

Crazy Man Vector

Vector portrait of a criminal or psychopath. Comic book style graphics of a man ...

Stained Dots Pattern

Abstract vector footage of geometric shapes with a street art texture. Perspective path of ...

Flying Bird

Nature vector footage of a bird in flight. Silhouette graphics of a big majestic ...

Prisoner Vector

Law and prison vector graphics of a prisoner in his cell. Comic book style ...

Vector Building

Vector graphics of a large old building. Black-and-white footage of an edifice with three ...

Winter Flowers

Abstract nature vector footage with blooming flowers, snowflakes, concentric circles, colorful lines and sparkles ...

Tribal Tattoos Vector

Vector image set with many body art layouts. Small ornaments and big complex compositions ...

Bread

Vector graphics of baked goods. Loaf of bread and slices made from different types ...

Bokeh Circles

Vector graphics of colorful circles with different diameters. Abstract layout with overlapping geometric shapes ...

Lights And Dots

Abstract vector footage of blurred lights. Big neutral colored bokeh circles and small multicolored ...

Punk Man

Comic book style vector portrait of a man who likes punk music. Laughing face ...

Linear Flower

Abstract nature layout with floral outlines. Linear graphics of blooming flowers and circles in ...

Circles And Sparkles

Decorative vector layout with overlapping bokeh circles and sparkles. Multicolored geometric shapes with different ...

Wedding Cake

Romantic pastry vector design. Cartoon graphics of a three story cake with romantic decorations ...