Vector Free
Vector Free is a vector art gallery of free to use vector images, graphics, symbols, icons, buttons, logos, clip art, cartoons, silhouettes, characters, patterns, brushes and backgrounds. Download the vectors for free in Illustrator vector format and use them for your digital art, graphic design and illustration projects. More about VectorFree.com...
Vector of the Week
Logo Symbol Vector Set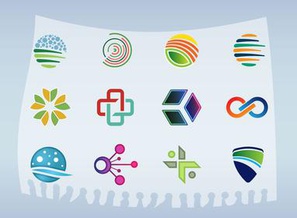 A set of twelve symbols and shapes ready to be used with logos, collages ...
Free Vector Art & Graphics
Stars Decorations

Decorative vector footage with bright lights, stars and lines. Abstract layout with curved lines ...

Flowers Silhouettes

Vector graphics of plant silhouettes. Flowers bouquet with swirling stems and big leaves and ...

Wallet

Leather fashion accessory vector graphics. Realistic wallet with small metallic button and leather strap ...

Heavy Metal Vector

Music and pop culture vector footage of a hand making a heavy metal gesture ...

Lines And Lights

Abstract vector footage of geometric shapes. Neutral color crooked lines forming a mesh, rings ...

Colorful Flowers Vector Design

Cartoon vector footage of blooming flowers. Abstract spring graphics with blossoms, leaves and decorative ...

Bat Silhouette

Body art vector footage of an abstract bat. Elongated animal layout with wide spread ...

Food Icons

Large vector image set with cartoon images of different types of foods. Hamburger, pizzas ...

LCD TVs

Hi-tech flat screen televisions with LCD screens. Vector graphics of the glossy displays, TV ...

Tiger Head

Wildlife vector layout with a tiger head. Cartoon animal design with angry expression and ...

Skull Graphics

Vector graphics of an animal skull. Elongated head shape with big jaws and sharp ...

Easter Decoration

Christian holiday vector graphics with a hanging decoration. Seasonal design for Easter, egg pendant ...

Old Sculptures

Antique vector image set with old statues. Detailed original graphics of statues with a ...

Clipboard

Stationery vector footage of a clipboard with a blank sheet of paper. Detailed graphics ...

Handwriting Vector

Alphabet vector footage with all the capital and minuscule letters written by hand. Latin ...