Designing Job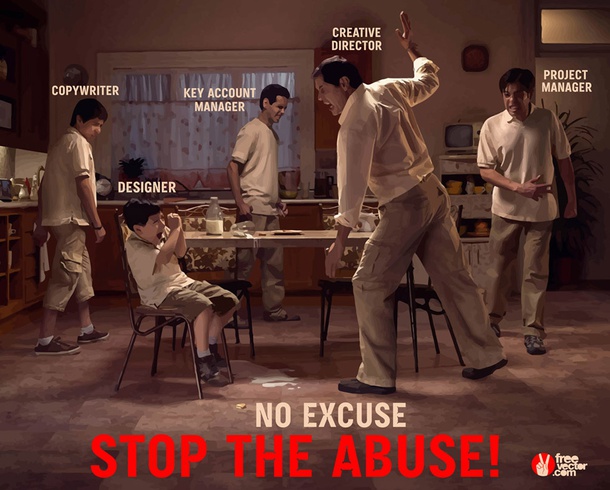 Working as an illustrator or graphic designer isn't always easy. It's one of the most involving and stressful jobs out there. People think designers have fun all the time, just fooling around and sketching some cool images in a notebook or with their fancy computers. Reality is that being a designer is truly a 24/7 cutting edge job.
Design is a profession that evolves all of the time – creatively and technically. Designers must keep their eyes open to stay on top of the latest digital art trends and constantly learn new software. They also have to manage a strict agenda. Deadlines are always finger biting times. Lots of stress, frustration and exhaustion.
But the hardest part of being a designer is probably to manage expectations. In this business, everyone has an opinion on what looks good or not. The project manager, key account, copywriter or art director… everyone has an opinion on how to handle the artwork. Besides your co-workers, you also need to keep your clients happy at all times. Car owners will not explain to a mechanic how to fix their motor, patients will not tell the doctor how to fix their broken bones but design clients will definitely tell you that the logo on their poster should be in green and red, and way bigger.
Most designers don't mind the late hours and deadline stress, but everybody wants people to appreciate their hard work and talent and show some respect. Is that too much to ask for?
No Excuse, Stop the Abuse by Laakso for FreeVector.com
Original Image ©SaveTheChildren

More Vectors You Might Like