Vector Free
Vector Free is a vector art gallery of free to use vector images, graphics, symbols, icons, buttons, logos, clip art, cartoons, silhouettes, characters, patterns, brushes and backgrounds. Download the vectors for free in Illustrator vector format and use them for your digital art, graphic design and illustration projects. More about VectorFree.com...
Vector of the Week
Logo Symbol Vector Set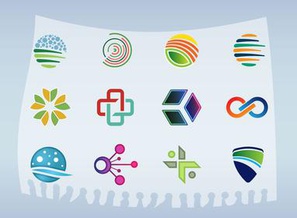 A set of twelve symbols and shapes ready to be used with logos, collages ...
Free Vector Art & Graphics
Vector Crown Set

Free set of vector crowns in full color. Luxurious gold, reds and blues make ...

Party People Silhouettes

This a cool graphic of people partying with a wild circle background. The bright ...

Family Silhouettes

Family silhouette pack including a girl, boy, man and woman. A great theme for ...

Abstract Floral Design

This is a cool flower design with an abstract background. The circles and stripes ...

Abstract Flowers

This abstract design has floral and vine elements set on an abstract background. Beautiful ...

Clip Art Shapes

This is a cool clip art shape pack. Nice grunge effect and retro colors ...

Party Flyer Background

This is a great flyer background. Perfect for flyers, posters, websites or a blog ...

Vector Variety Pack

There's a nice variety of shapes and icons in this vector pack. Graphics ...

Leaf and Branch Collection

A nice collection of leaves and branches set on a earthy background. Plenty of ...

Clip Art Shape Pack

This collection of shapes is inspired by science fiction, technology and the abstract. Great ...

Cartoon Graffiti Artist

This is a gritty cartoon of a young graffiti artist. A wild variety of ...

Zodiac Icon Set

A nice set of zodiac icons. These clean icons would be great for a ...

Zodiac Sign Icon

Want a cool icon for your zodiac sign? This is a full set of ...

Vector World Map

This is a free vector map of the world made of up dots. A ...

Olive Branches Silhouettes

A vector illustration of olives and olive branches. These vectors would work well with ...