Vector Iron Man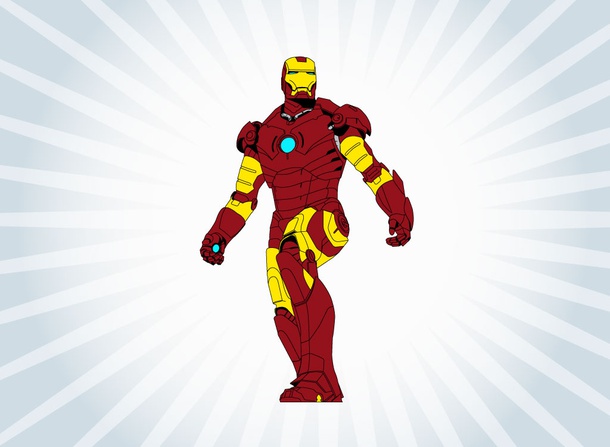 Cool hero vector cartoon of Marvel Comics Iron Man. Rendered in the classic red and gold with flat colors. The artwork leaves plenty of room for your artistic touch. Add shading and highlights to make it more realistic or use it as it is for a cool poster image.
The story of Anthony "Tony" Stark is a fascinating one. The parents of Tony were owners of the prominent US firm, Stark Industries. As a teenager, Tony was fascinated with building machines so he entered an electrical engineering program at MIT. Once graduated at the age of 19, Stark shows more interest in living a playboy lifestyle than using his engineering skills. At the age of 21, his parents die in an orchestrated car accident and Tony inherited Stark Enterprises.
When Tony attended a field test of his military hardware, terrorists attack the place. A land mine went off and lodged a piece of shrapnel near Stark's heart. Back in the terrorist camp, Tony and a world-famous physicist, Professor Ho Yinsen, develop a battle suit equipped with a magnetic field generator to prevent the shrapnel from reaching his heart.
This armor is equipped with crude magnetic weaponry and becomes the first Iron Man armor. The rest of the amazing Tony Stark story can be followed in many comic stories and action movies.
Iron Man vector by Jashungan ©Marvel

More Vectors You Might Like