Twitter Follow Design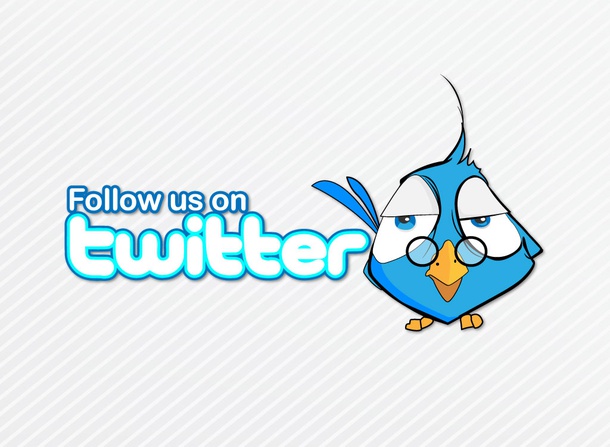 Vector Twitter promotion footage with copy that reads "Follow us on Twitter" and a cartoon bird wearing small eyeglasses on his nose. The vintage style spectacles make the bird character look like a librarian, teacher or professor. This cool design will look both professional and unique and it's a free download.
Twitter bird cartoon by Agung P.

More Vectors You Might Like