Manneken Pis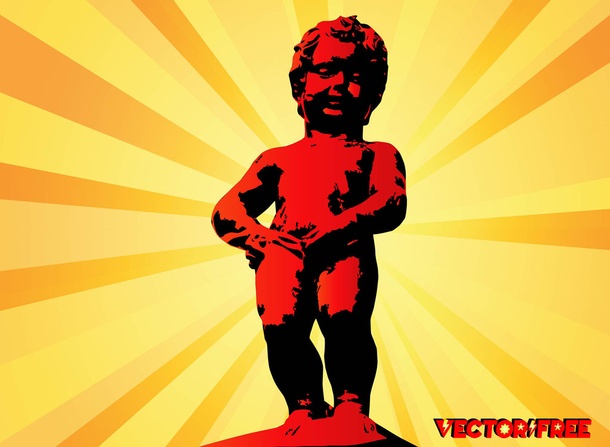 Little pee man vector illustration of the famous Manneken Pis landmark in Brussels, Belgium. Manneken Pis is a cute bronze fountain sculpture of a little urinating boy into a basin. The legend tells the story how the little kid was awoken by a fire, and managed to stop the fire by peeing. By doing so he helped to stop the nearby castle from burning down and he became a true little hero.
Statue vector by Oona for VectorFree.com

Oona
~ 03/09/2012 ~
No comments
License:
Creative Commons Attribution 3.0
Category:
Exclusive
Tags:
Belgian
,
Brussels
,
Europe
,
Landmark
,
Manneken Pis
,
Pee
,
Piss
,
Statue
,
Urinate
.
File formats: AI, EPS, PDF, SVG.
More Vectors You Might Like